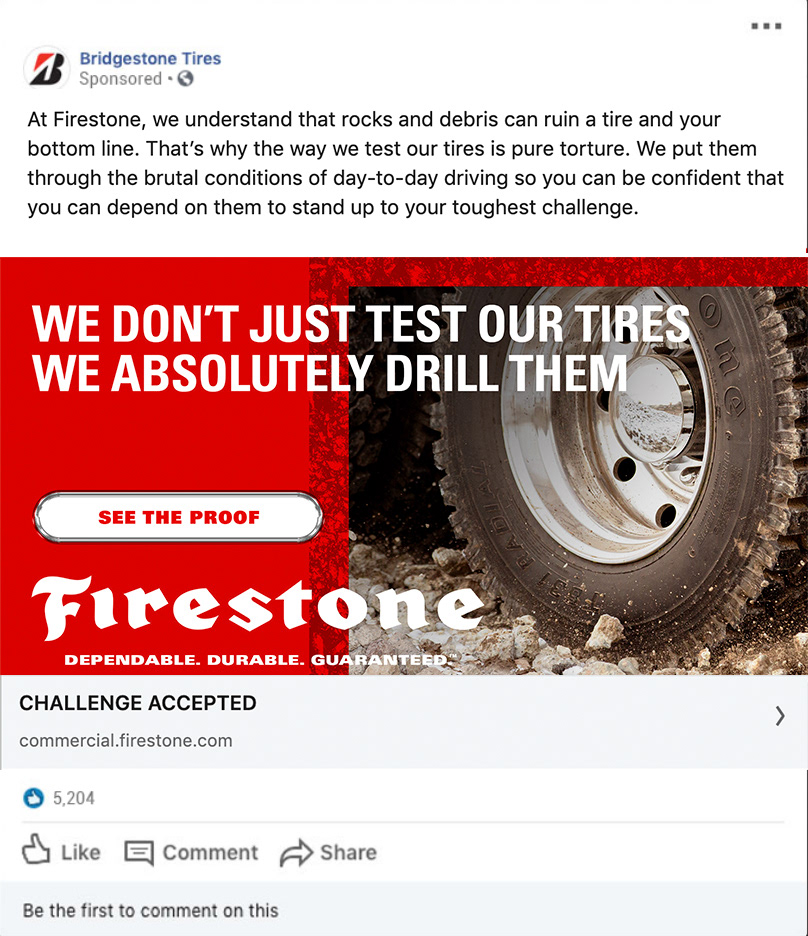 Description:
 Challenge Accepted 2.0 campaign for Firestone Commercial. Deliverables include fractionals, banner ads, email blast, and social posts. 
Concept: 
Introduce the idea of "Torture Testing" to the already existing
Challenge Accepted
campaign. Show the tires overcoming the things that give drivers the most issues while on the road: weather, rocks, and curbs. 
Art Director:
Aaron Rayburn
Creative Producer:
 Brett Thompson