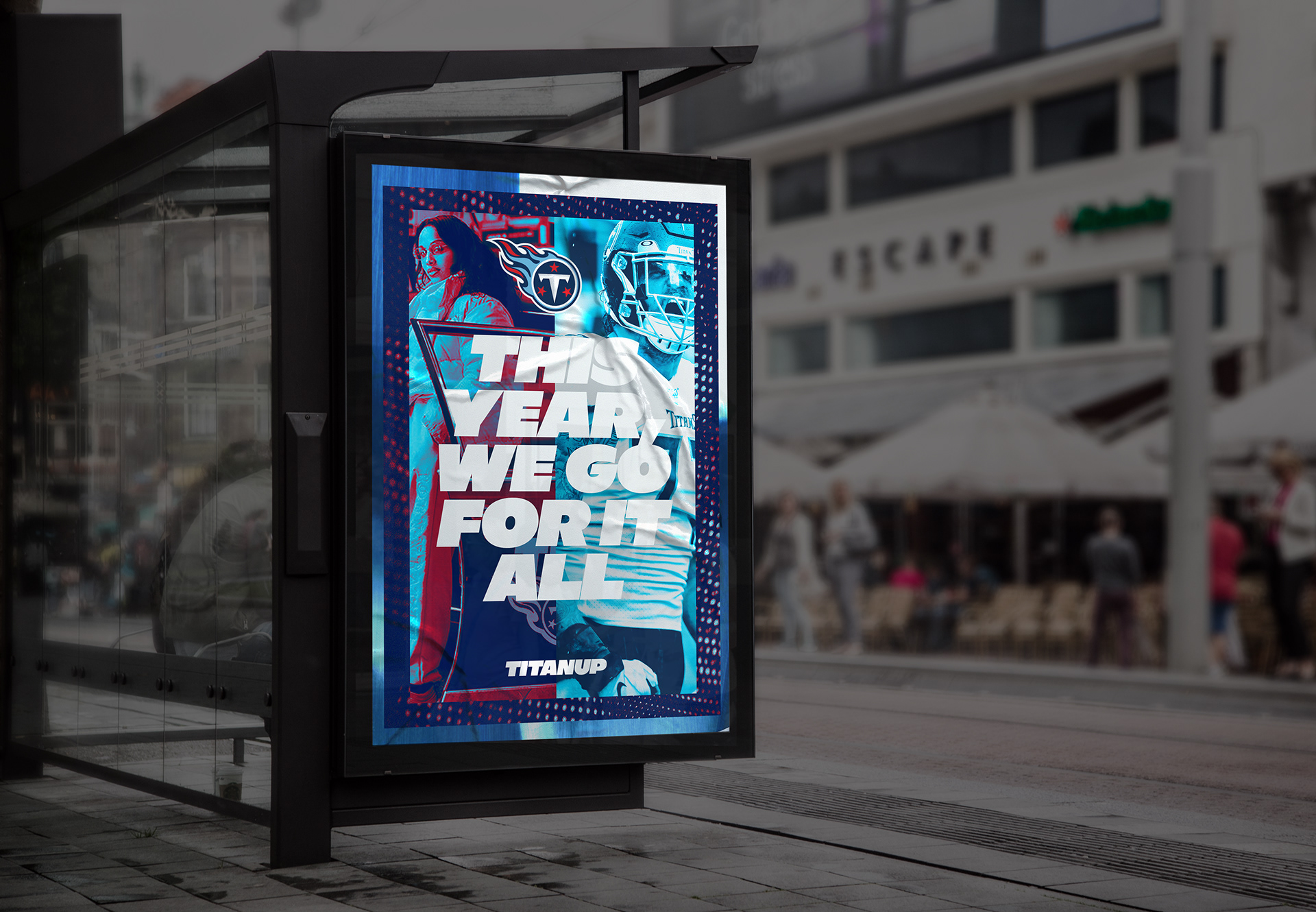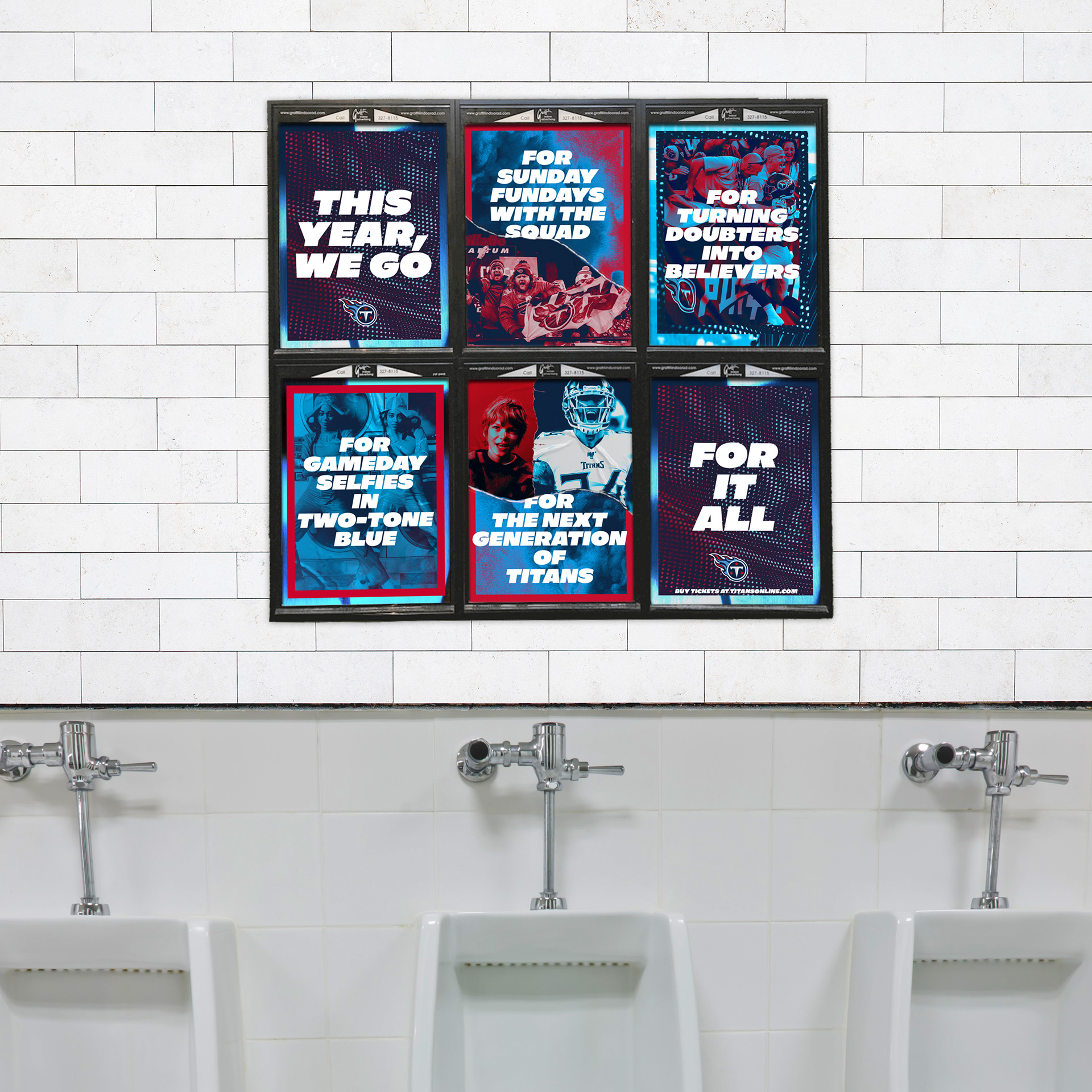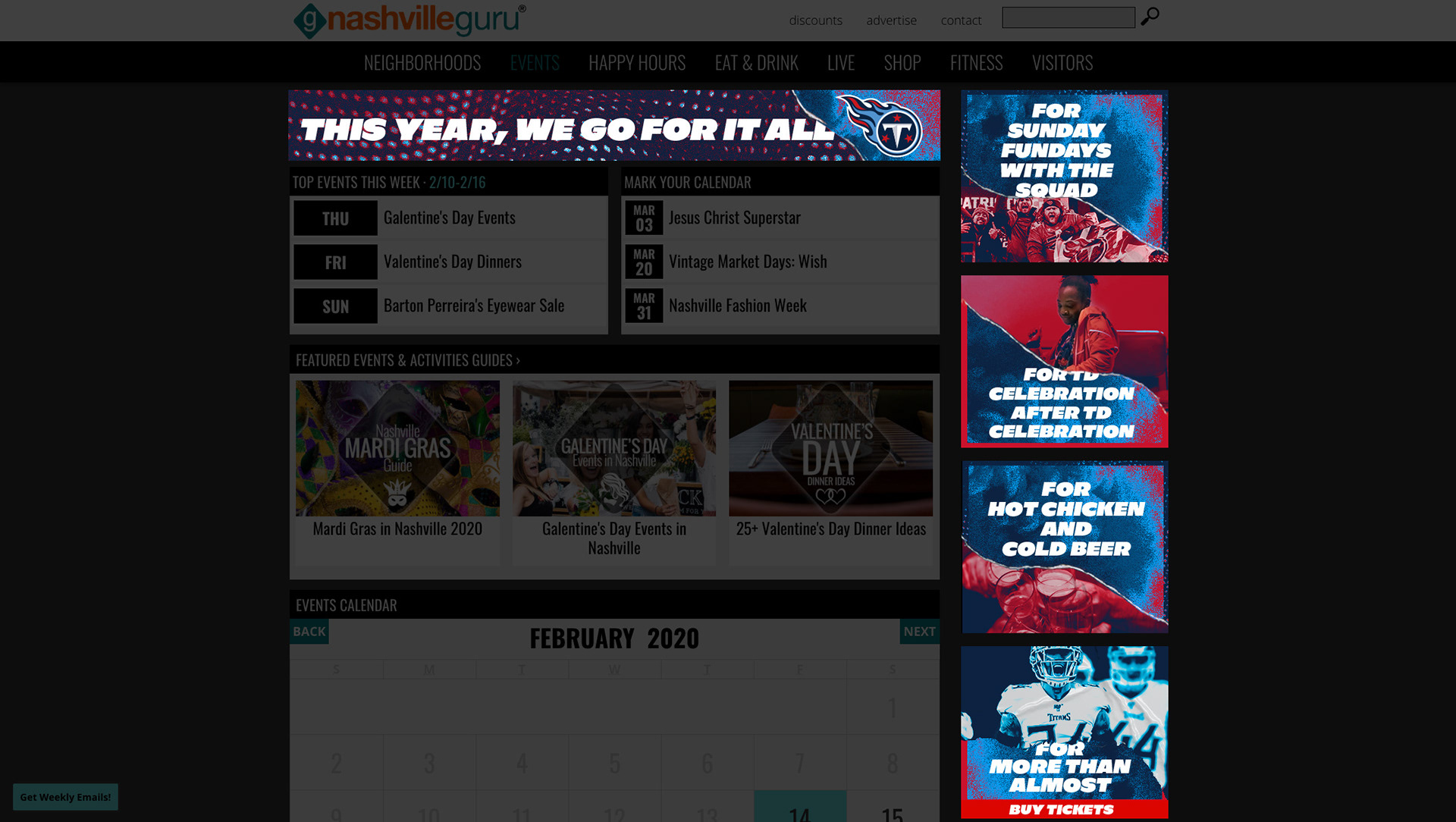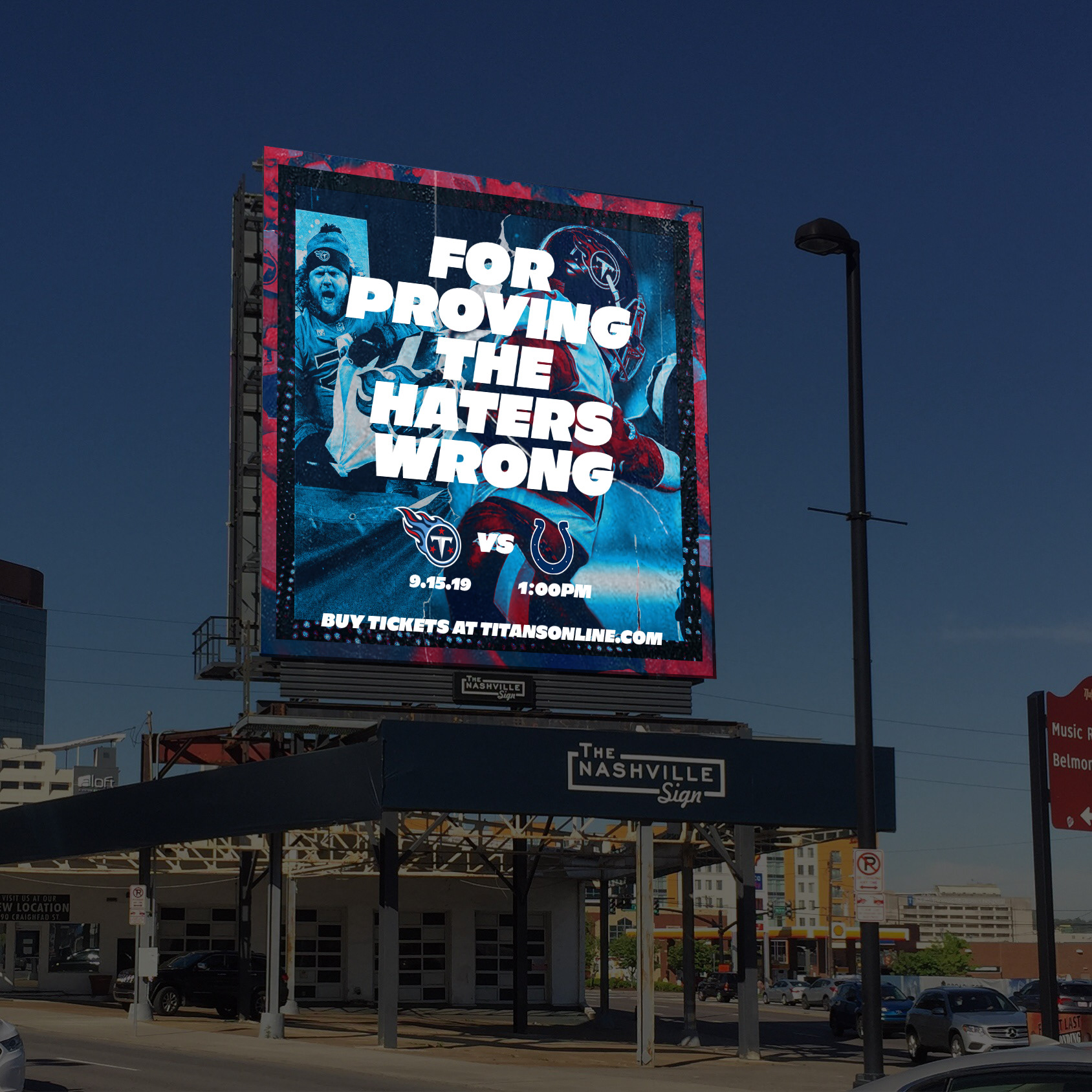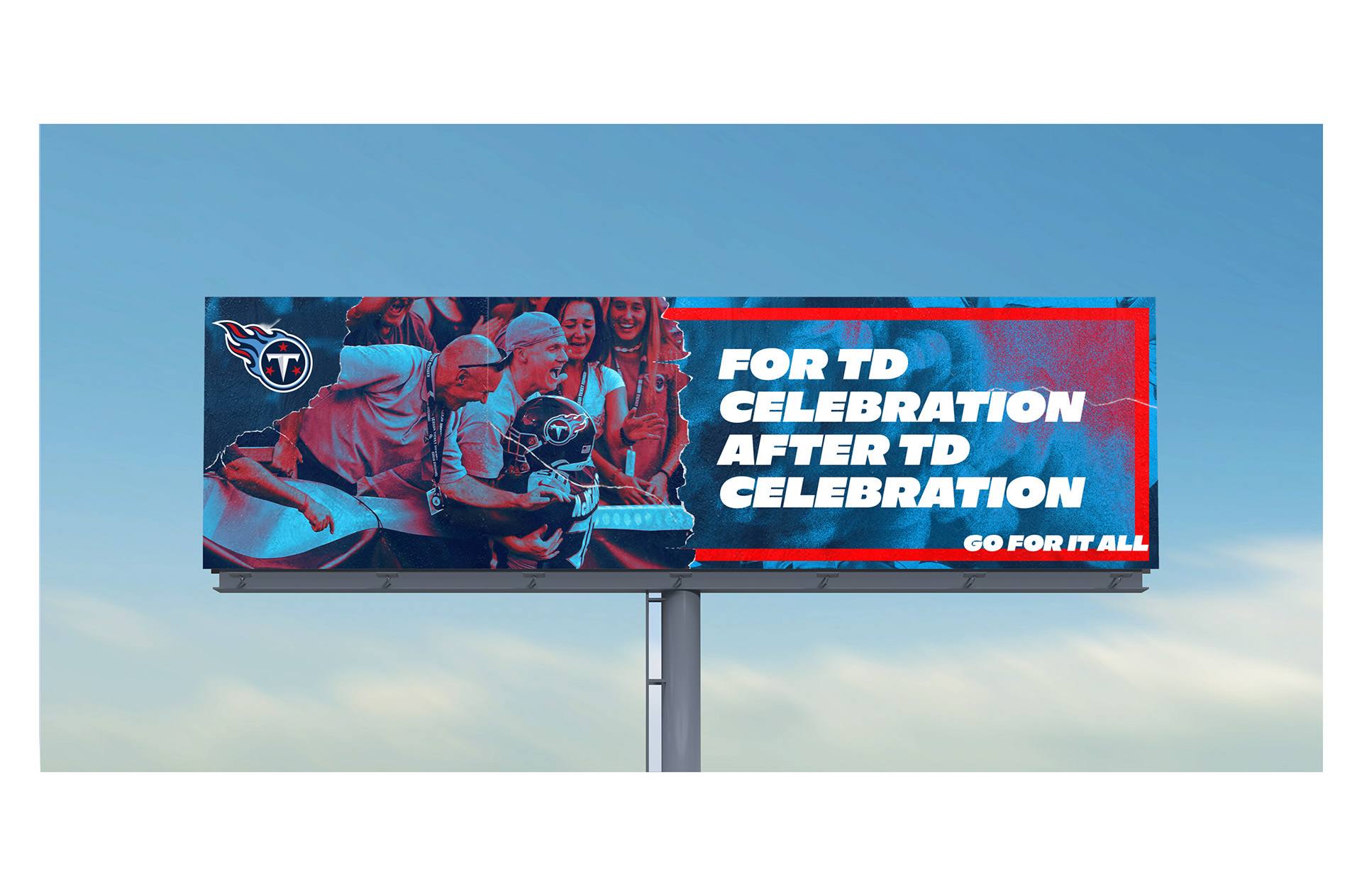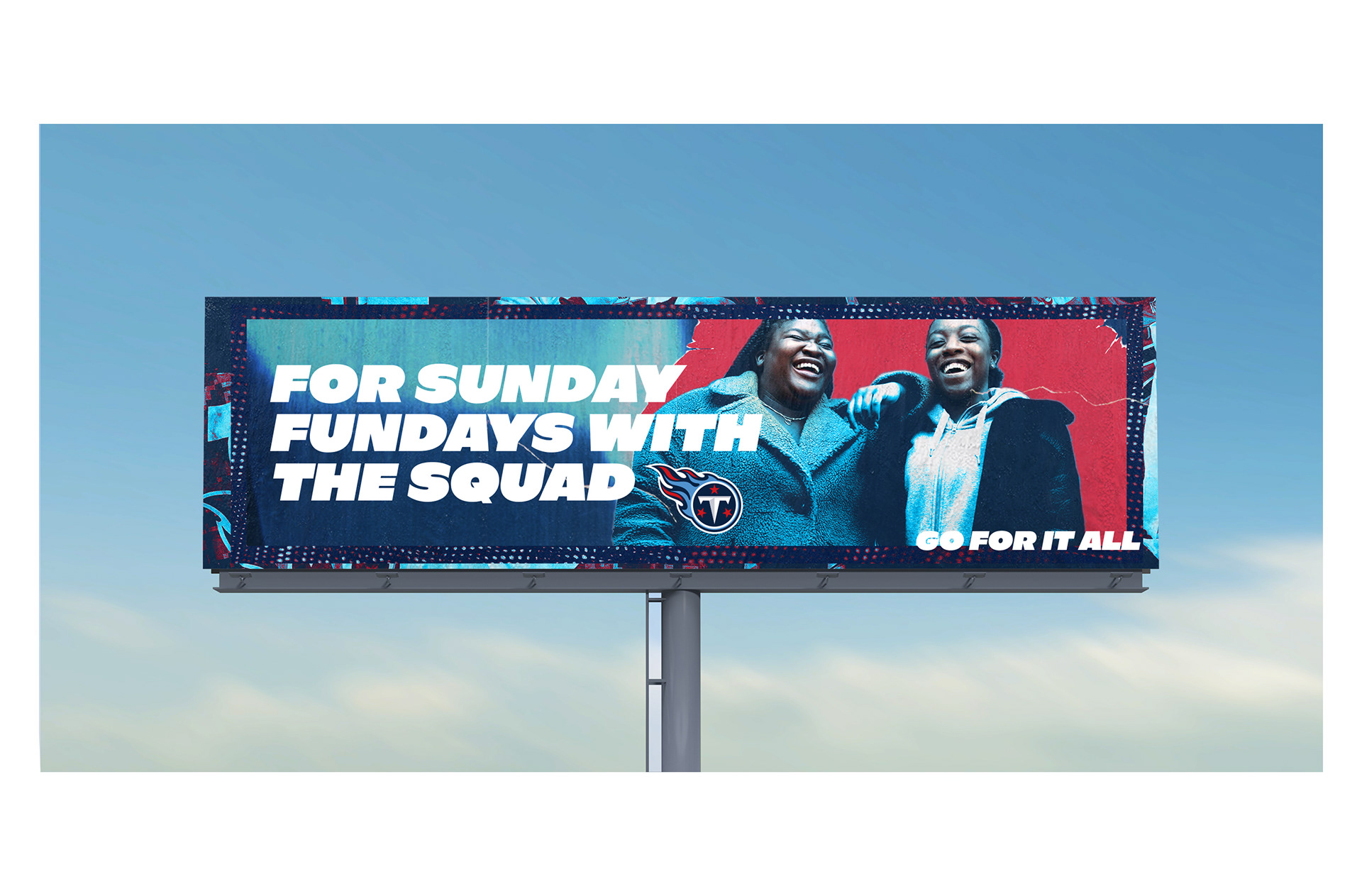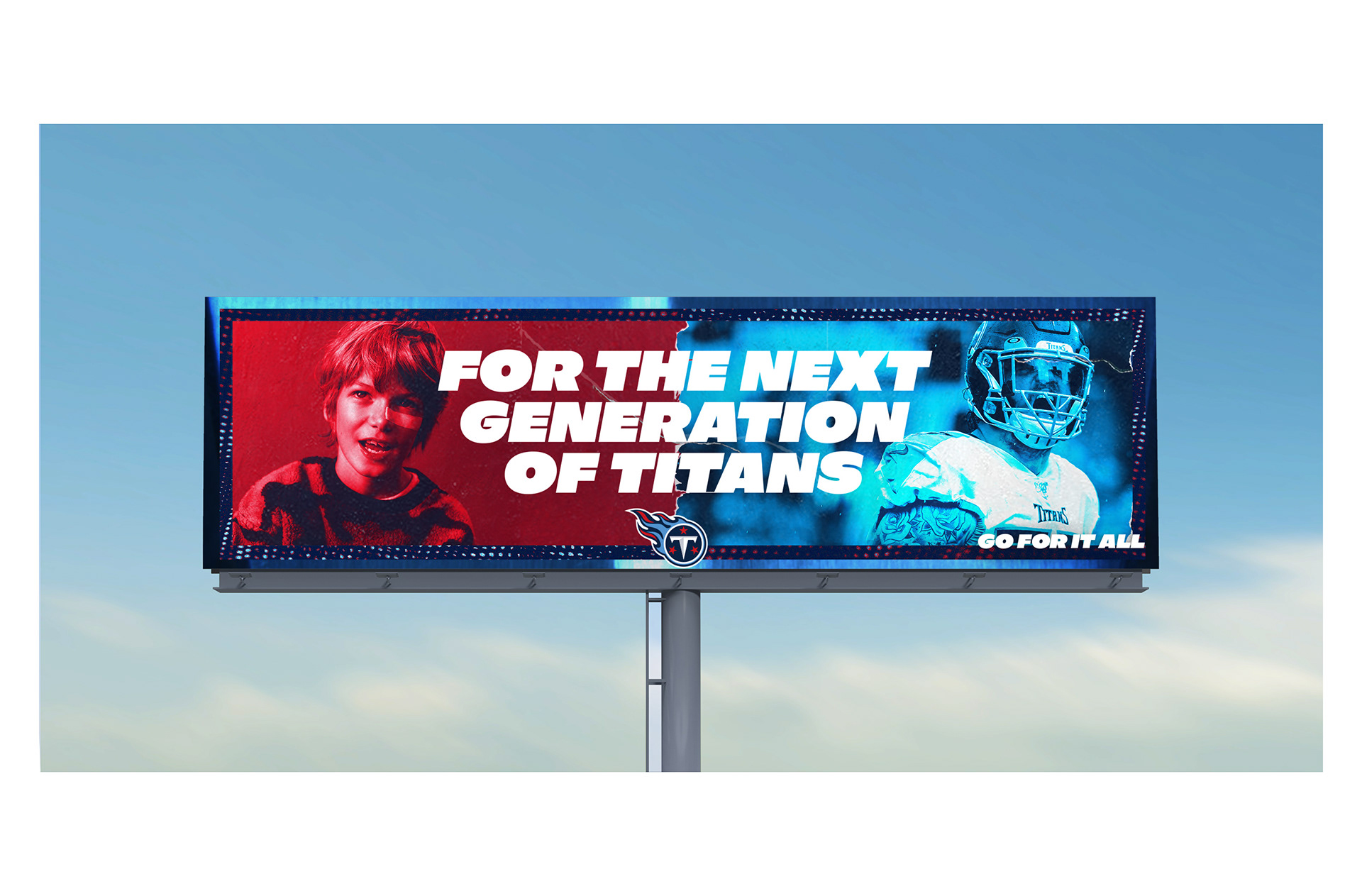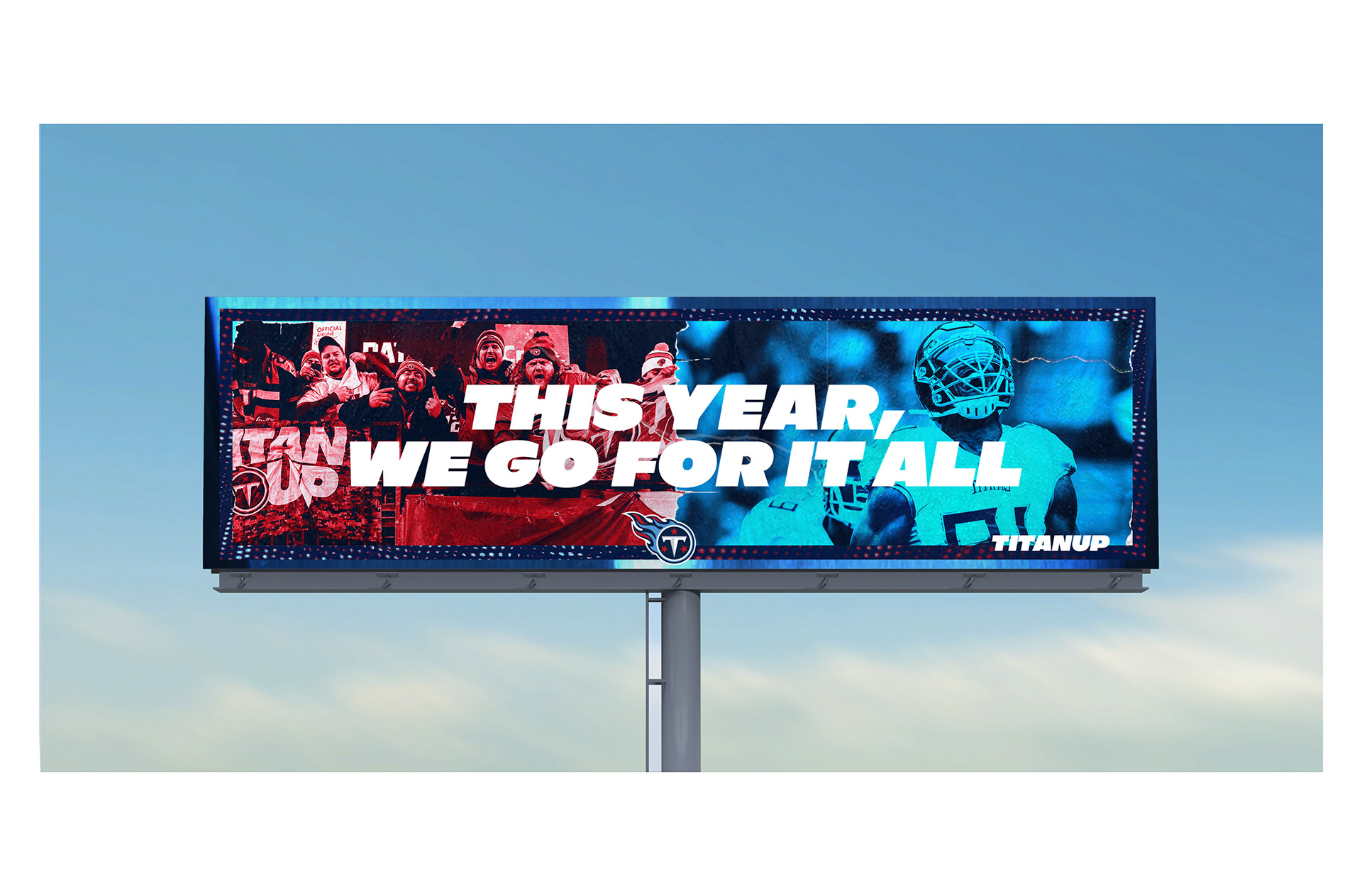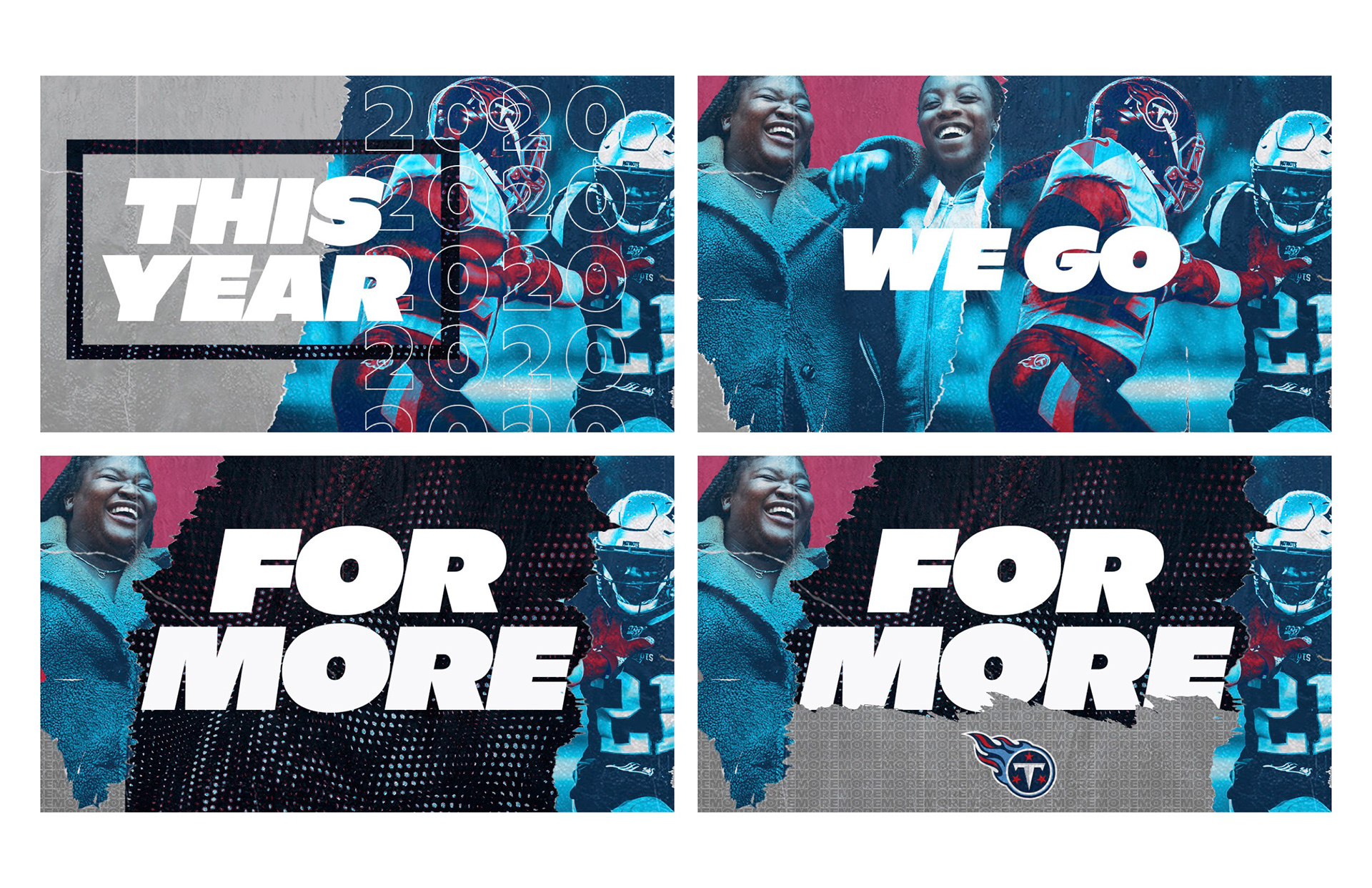 Description:
 Campaign concept for the Tennessee Titans to maintain the momentum from the 2020 playoffs into next the season. Shown are OOH, digital ads, and a video storyboard. 
Disclaimer: This is a campaign concept and was not consumer-facing. I do not own the rights to these images or typography. They were used to show art direction and proof-of-concept. Original photography would be scheduled upon approval. 
Concept:
  The Titans playoff success wasn't just for the players. It was for the fans. Titans fandom goes beyond the field. It's in every game day party, tailgate, and local bar. Everyone's eyes are on the Super Bowl. Everyone wants to go for it all this year.
Art Director:
Kelton Carter
Art Director:
Aaron Rayburn
Copywriter:
Chris Glascock